Fair opportunities should not be a matter of chance. That's why Helvetas, the Swiss organization for development cooperation and humanitarian aid, stepped up its commitment to helping people in 33 countries make their way out of poverty in 2021. The NGO is broadly supported, and has never before received so many donations and contributions. This is shown in the 2021 annual report.
Where we are born is a strong determinant of what opportunities we have in life. Helvetas, the Swiss organization for development cooperation and humanitarian aid, continued to work last year to ensure that fair opportunities do not remain a matter of chance, and that more people in more countries can lead self-determined, independent lives.
Last year, the NGO spent approximately $123 million on development projects and emergency aid in 33 countries. This is more than ever before. Our investments enabled Helvetas to help 4.8 million women and men – equivalent to more than half the Swiss population – build a life free of poverty.
In the second year of the pandemic, Helvetas was able to set a new donation record of almost $40 million. Helvetas implemented projects for the SDC and other governmental and international clients in the amount of $101 million in 2021. The already low expenses for the office and fundraising fell to 3.3 percent and to 6 percent, respectively. This is shown in the 2021 annual report, which has now been published.
Growing donations lead to more commitments
How did Helvetas support 2.6 million women and 2.2 million men worldwide? The NGO gets involved where local and national actors lack the capacity to meet their development needs. It works closely with the affected population, the local private sector, local authorities and partner organizations.
Helvetas ensures basic needs: Last year, more than 3.3 million people gained access to water, sanitation, hygiene, better nutrition or natural resources, and benefited from higher harvests or improved climate resilience.
Helvetas creates prospects: In 2021, Helvetas enabled around 644,000 young women and men to access schooling and vocational training, and supported them to find a job or become self-employed. In addition, 14,600 small and medium-sized enterprises have gained better access to markets and created jobs for disadvantaged people.
Helvetas strengthens self-determination: In 2021, more than 93,000 people learned how to demand their right to basic public services or resolve conflicts with Helvetas' support. Over half a million women and men were supported to plan their labor migration safely, responsibly and profitably.
Helvetas alleviates hardship: Last year, Helvetas provided emergency aid to over 205,000 people after disasters.
Seeds and food aid against famine
Today, the war in Ukraine, the breadbasket of Europe, threatens to trigger a new famine. Thanks in part to the SDC's program contribution, Helvetas has long been committed to ensuring that people threatened by hunger have access to food.
In Lebanon, Helvetas is working with farming families to provide healthy food for the most needy people in Beirut.
With donations from Swiss Solidarity, Helvetas was also able to distribute seeds in 2021 so that people could grow vegetables in their own gardens – for example in Pakistan.
Farming families in Tanzania optimized their vegetable and fruit cultivation thanks to Helvetas. This enabled them to feed themselves better and generate an income.
In Mali, Helvetas helped young people to see farming as an opportunity. Helvetas was also able to give cooperatives access to loans so that they could buy produce from their members and sell it at a profit.
With donations from Swiss Solidarity, Helvetas helped the Rohingya and local people in the world's largest refugee camp in Bangladesh to build vertical gardens on and between the huts. This enables people to grow or sell healthy food and earn a small income.
More information:
Further information: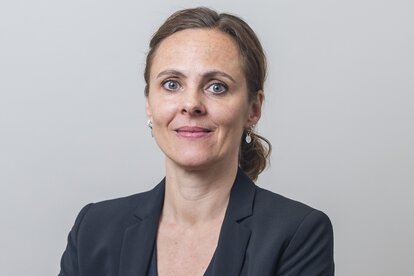 Coordinator Media Relations
Katrin Hafner
Images for download (The images may only be used in this context and with copyright reference - or after consultation with Helvetas)