The COVID-19 crisis has affected the way we work and learn. The sphere of teaching and learning has undergone a fast transformation, in particular, showing the importance of blended learning. Yet, accessing knowledge isn't a click away. Many young people lack both the right conditions for learning and the investment for accessing it. How have the changes been in South East and East Europe?
*******
We asked development initiatives implemented by Helvetas in Albania, Bosnia & Herzegovina, and North Macedonia. To adapt effectively, the crisis will require development initiatives to learn and come up with regional strategies that will contribute to more resilient skills and labor market systems.
How has the crisis affected the way young people are acquiring skills?
The crisis has brought to the surface most of the drawbacks which were neglected before. One is the low level or inefficient investments in skills development initiatives, including schooling infrastructure, and the improper alignment of skills development and labor market needs.
The crisis offers opportunities for upskilling and reskilling programs that have proven effective in the past. However, the pre-COVID underperformance of most education systems will likely play against using the crisis effectively for leapfrogging skills development. Many people were attending formal and non-formal skills development programs before the crisis. But they haven't been learning the fundamental skills needed for life or skills demanded by the labor market.
Besides, the closing of schools and businesses has led to a substantial rise in e-learning. Teaching is increasingly undertaken remotely and on digital platforms. Many challenges have been arising, ranging from the level of infrastructure to readiness of teachers to deliver the content via digital media. What is the maximal number of learners in one virtual classroom? Will teachers use the same teaching methodology during on-line lessons? How the learners/students learn from the digital platform and which possibilities/tools the platform must have?
The crisis will leave a legacy in which the content of skills development changes as much as the mode of communication through which it is conveyed. As it stands, not all actors are equally prepared to move on to effective blended learning.
Are development initiatives making a difference?
The work of development initiatives hasn't changed completely because of the COVID-19 crisis. Daniel Nippard from the MarketMakers project argues that 'the long-termist nature means that our level of activity from day-to-day remains the same because we are using our time to catalyze solutions that far outlive our project irrespective'.
Most of us are searching for and finding our ways to adapt and continue – shifting to new modalities, evaluating new ideas, or putting extra efforts. So, the pandemic isn't about less work, but more intensified and different ways of doing things.
One of the key challenges is ensuring the inclusiveness of vulnerable and socially excluded young women and men. Crises fall hardest on the most vulnerable, worsening poverty and unemployment and most likely increasing migration. Young people make up one such group. Many ad hoc measures may be required to address the economic fallouts from the crisis. The challenge often, however, is the lack of attention to a crisis in a more systematic way with a medium to long-term perspective.
For example, the RisiAlbania project has established a partnership with Albanian ICT Academy to train and employ young girls that have lost parental care and are in the transition to leave the orphanages due to their age. 'The initial idea came when we learned that the girls and boys in the orphanage after reaching the age of 18 should leave the orphanage, and from that moment have to provide everything for their living,' says Hatixhe Bilibashi, the Director of the Albania ICT Academy say. 'We have always had the willingness to promote girls in the field of ICT, and even more those that are more vulnerable. As such, the best promotion for these young girls will be to give them job-related skills and a safe profession for their future'.
Similarly, the Education for Employment in North Macedonia (E4E@мк) has put a special emphasis on ensuring skills development of youth and Roma in rural areas. The project has supported the training of trainers in the automotive sector, who then will replicate the training in small groups following the strictly defined health and safety protocol. The project has also supported hospitality training for people with disabilities. Part of the adaptation of skills development for people with disabilities includes qualified sign language interpretation for online courses, websites that are accessible to people with different disabilities, and telephone-based services that have text capabilities for people who are deaf or hard of hearing.
In Bosnia Herzegovina, the Moja Budućnost project surveyed in April and May 2020 in Široki Brijeg to know exactly what private sector enterprises think about the way forward to the next school year, in particular, the demand for enrolment of 'technician of mechatronics'. For many, there is no need to create an additional contingency plan. For some small and medium companies, it is most likely that they will stop hosting in-company training as they are regrouping in the face of major disturbances caused by the pandemic.
Using the crisis as an opportunity: a call to action
All projects and partners are supporting various forms of skills development to make the education system recover and become more adaptive and resilient. Is there a scope to think about regional solutions to achieve this?
We believe that increased knowledge of skills development should be consolidated and shared regionally, given the similarities of the countries in the region in terms of legal frameworks, teaching materials, or teacher training. This presents an opportunity to establish new norms and behaviors previously thought impossible.
While we all agree that digital and blended learning is the way forward, it's also evident that this can't replace work-based learning. Questions remain regarding 'what to digitalize' and 'how to organize the education in a digital and blended form'. Regional sharing of knowledge and experiences can contribute to finding better solutions. This also includes translating important research we conducted and share and promote the findings across countries.
The focus in post-COVID-19 should be supporting the development of, when and where possible, relevant education materials in digital format, as well as providing more adequate professional development for teachers. However, as viewed by Almir Sivro and many of his colleagues from education authorities in Bosnia Herzegovina, 'distant learning could never replace the classroom – and, even more so, in-company training leading to workplace competencies'.
A bigger and more challenging part is finding innovative solutions for work-based learning occupations that actually can go online: simulation as well as methods that can improve 'learning to learn' competences as well as soft skills. All these will require joint innovations at the regional level – from incremental changes to finding disruptive models and stimulating transformational changes.
Admir Malaj, Zenebe Uraguchi, and Edlira Muedini recently wrote in Helvetas Mosaic arguing 'during major crises with permanent impacts… those who adapt or, if the changes overwhelm the adaptive capacity, innovate and transform, are the fittest to survive'. This means that just reacting to the problem popping up in front of us, like the whack-a-mole arcade game, only gets us so far.
Training providers can collaborate regionally in networks or partnerships. Single training providers struggle to have the necessary capacities to respond to market needs. By cooperating, they can cover more areas of expertise and can reduce their operational costs and investment. This is true especially in times of crises with unexpected trajectories. The crisis has shown many businesses how it's important to be united and coordinated. Informed businesses during a crisis are better positioned to make sound decisions. Training providers mitigate risks by diversifying their portfolio in terms of clients, types of courses offered, and platforms used.
Access to finance is another issue. Building up partnerships between training providers in the Western Balkans or even southeast Europe can seize the opportunities of EU grants, and/or development grants from an international organization, at a level which can bring about a massive systemic change. The region itself has in place development agencies created to foster synergies between governments, which can help to create the preconditions for having national schemes subsiding or co-investing with training providers in the non-formal education. Mobility and regional certification add up to better identify and recognize. This gives more value to the training and potentially stimulate more demands.
Helvetas has recently entered into a partnership with the Swedish International Development Cooperation Agency (Sida). The regional program covers 12 countries in Eastern Europe (Belarus, Moldova, and Ukraine), South Caucasus (Armenia, Azerbaijan, and Georgia), and Western Balkans (Albania, Bosnia & Herzegovina, Kosovo, Montenegro, N. Macedonia, and Serbia). One of the components of the program is skills development. The regional value addition will be to replicate and improve the different models.
Related readings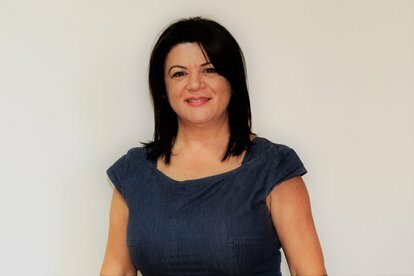 Ermira Shyti works as the Component Team Leader for Skills Development and Intermediation at RisiAlbania, an SDC youth employment project implemented by Helvetas. She has a long experience in the private sector and in the implementation of international development projects related to HR Development and Business Community in Albania. She joined RisiAlbania since the beginning in 2013. Ermira possesses extensive experience in consultancies and services such as HR Development and Employment Services, Quality Management, Project Management, Lifelong Learning and Facilitation Techniques. She has a degree in Mathematics from the Faculty of Natural Sciences of Tirana University and holds a post-graduation in Quality Management by DGQ (German Association of Quality).
Denada works as Intervention Manager for Skills Development at Risi Albania, an SDC youth employment project implemented by Helvetas and Partners Albania. She joined RisiAlbania in April 2019. Denada has a vast experience in human resources development projects and donor coordination, having worked both in public administration institutions and development agencies. She holds a degree in International Relations.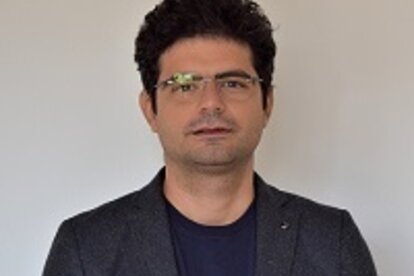 Admir Malaj
Admir Malaj is responsible for Monitoring and Results Measurement in the RisiAlbania project, which is a youth employment project implemented in Albania by a consortium of HELVETAS Swiss Intercooperation and Partners Albania for Change. He joined the RisiAlbania team at the end of 2016. He previously worked in different positions in the public administration and academic institutions on issues regarding mostly healthcare systems, social services and regulatory environment.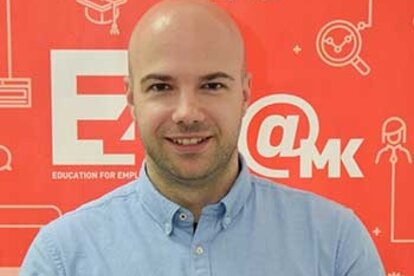 Boris is a part of the E4E project in North Macedonia as a Vocational Skills Development (VSD) and economic expert. His special focus are topics related to the economy, labour market and cooperation with the private sector in several fields. His greatest passion lies in airplanes, and everything related to aviation.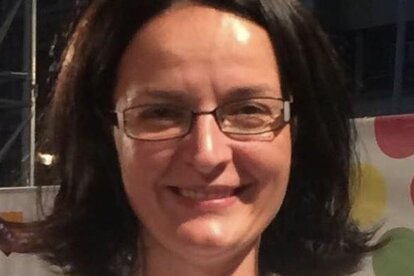 Snježana Đuričić heads the Skills Development component of Moja budućnost project of Helvetas. She coordinates Interventions and Business Development and also serves as Deputy Manager. Prior to joining Helvetas, she was providing consulting services to the not-for-profit and public sector organizations in the field of project development and strategic planning. Over the years, she worked for a variety of international organizations and projects in the field of education and sustainable development. An ardent promoter of learning and learning, Snježana is currently topping her professional experience with Master's in Adult Education at the Faculty of Philosophy in Belgrade.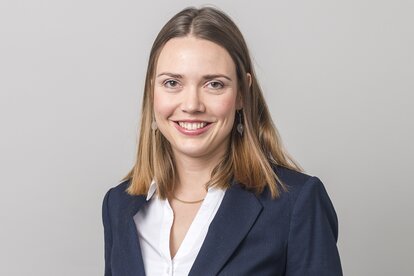 Senior Advisor Skills Development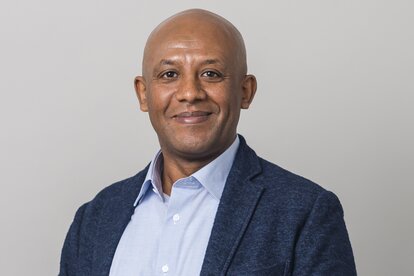 Programme Manager, East Europe, South Caucuses & Western Balkans; Senior Advisor, Sustainable & Inclusive Economies