The COVID-19 pandemic has led to a substantial rise in e-learning. Teaching is increasing undertaken remotely and on digital platforms. This offers opportunities to develop or deepen digital skills. However, not every education or training institution is capable of going online. The shift also cannot ignore or become a substitute for pre-COVID underperformance of education systems: many students were in school but were not learning the fundamental skills needed for life or skills demanded by the labor market. Also, some skills development training, like in-company work-based learning, need more than an online format. So, how can skills development navigate the best of both worlds for a successful blended learning?
*******
With the closures of education and training institutions due to the spread of the COVID-19 pandemic, all the teaching and learning processes have moved to online formats. This has pushed many institutions to provide online courses/learning modules. The experience for sure will continue to play a key role in educating future generations once the pandemic is contained.
However, not every education or training institution is capable of going online. Even if this is available, not everyone can have access to opportunities. Online formats may not be the solutions and cannot ignore key constraints of education systems that existed before the pandemic.
The question then is: what takes for online skills development to work better?
Disrupted learning
With the temporary or indefinite closures of education and training institutions, it's estimated that the pandemic has affected 70% of the world's student population. This carries high social and economic costs. Long-term unemployment is a challenge, especially for the low-skilled labor force, but also for some middle-skilled.
Bosnia & Herzegovina has imposed a strict lockdown. This has led to the closure of all in-class and in-person learning and teaching institutions. Most businesses have also either closed down or substantially cut back their operations. Therefore, in-school/in-company work-based learning was also interrupted. In the country, in-company work-based learning is a compulsory part of the Technical and Vocational Education and Training curricula—a stand-alone teaching subject.
As elsewhere in the world, education institutions in Bosnia & Herzegovina started using diverse e-learning platforms—digital content to be placed on their websites or supporting the shift to digital content platforms. This has had an impact on the already complex educational landscape of the country.
Here's how the complexity looks like. Herzegovina-Neretva Canton has opted for two platforms: one developed by the University of Mostar for curriculum taught in Croatian language and another supported by the Ministry of Education through a private donation to provide for content in both curricula in Bosnian and Croatian.
On the other hand, West Herzegovina Canton, while also benefiting from the University of Mostar platform, established an e-learning webpage.
Even more, secondary schools in Republika Srpska are using either school-based learning platforms or benefiting from an experimental joint platform while in Zenica-Doboj Canton they have upheld a similar approach, leaving it up to secondary schools to build on their platforms for sharing digital content.
The COVID-19 pandemic has demonstrated a positive side, too. Online communication has increased through multiple channels. 'COVID-19 has imposed on us the need to appreciate the role of mentors more as we were mentored by those who are more skillful in digital technologies,' says Enisa Gološ, Acting Director of Pedagogical Institute of Mostar stated in May 2020 during a webinar on in-company mentors' training supported by Moja Budućnost ('My Future') implemented by Helvetas.
Despite the noticeable learning curve in online communication, the pandemic has drawn additional attention to the lack of digital teaching material and the enormous challenges that go beyond technical and immediate solutions: digital competences in teachers and the need to reshape the role of teachers altogether. The shift requires moving towards being facilitators of knowledge, instilling 'learning to learn' competencies in students.
Navigating the complexity of the education system
Teachers of practical learning have been in contact with the students via Viber, emails, Google classrooms, or other available channels. Yet, no substitute has been found to training that requires in-person meetings and demonstrations. This includes school workshops or a real working environment in host-companies.
'No host-company in the hospitality sector would be able to cater to the students' training needs as they were all shut down,' says Veselin Savić, Director of the Republika Srpska Chamber of Commerce Branch Office Trebinje.
In Zenica- Doboj Canton, the disruption has affected about 2,500 students attending vocational schools (3-year qualifications). 'If the school year can be completed online, the Ministry is ready to exempt the students from the practical part of the final exam altogether,' states Almir Sivro, Education Advisor in the Pedagogical Institute Zenica, in Zenica-Doboj Canton.
Ljerka Naletilić, Director of the partnering Technical and Vocational Education and Training school in Široki Brijeg agrees that 'no more than sharing videos and PowerPoint presentations demonstrating practical work and technological processes were given to Technical and Vocational Education and Training students when it comes to practical training', adding that 'they have been most disadvantaged of them all—a few months without practical training is a lot'. This appears to be the case for the rest of the country, too.
Technical and Vocational Education and Training is a complex field, expected to bridge education and training with economic, labor market and welfare policies. During the COVID-19 pandemic, Moja Budućnost has presented the findings of two comprehensive research targeting work-based learning in a series of webinars held throughout May. The reforms of the Technical and Vocational Education and Training system are aimed at the development of a skill set reflecting both existing and future demands. The current economic challenges in Bosnia & Herzegovina make the process more complex and difficult.
From recovery to adaptation and resilience
There are 14 different ministries in Bosnia & Herzegovina dealing with education. They are currently considering different scenarios for initiating the new school year. Many shortcomings of the Technical and Vocational Education and Training system in the country have come to the surface because of the pandemic.
Some large companies, hosting in-company training, are unsure of how to go about starting the next school year. 'We have plenty on our plates already,' cautions Veselin Savić from the Trebinje Branch Chamber of Commerce. For him, what is equally important is students' training concerning emergencies—disease control and protection, first aid, fire prevention, and other safety measures to help raise awareness of youth on the importance of adapting behavior to the given circumstances thus increasing flexibility.
Moja Budućnost surveyed in April and May 2020 in Široki Brijeg to know exactly what private sector enterprises think about the way forward to the next school year, in particular, the demand for enrolment of 'technician of mechatronics'. For many, there is no need to create an additional contingency plan. For some small and medium companies, it is most likely that they will stop hosting in-company training as they are regrouping in the face of major disturbances caused by the pandemic.
At the policy level, there are few parliamentary initiatives to prepare for different scenarios for the education system in the next school year. However, such initiatives don't seem to address the specificities of the Technical and Vocational Education and Training system and bring the most crucial social partner and their needs to the table—companies.
The focus in post-COVID-19 should be supporting the development of, when and where possible, relevant education materials in digital format, as well as providing more adequate professional development for teachers. However, as viewed by Almir Sivro and many of his colleagues from education authorities, 'distant learning could never replace the classroom – and, even more so, in-company training leading to workplace competencies'.
For now, Moja Budućnost and its local partners are supporting demand-driven work-based learning to make the education system recover and become more adaptive and resilient.
Related readings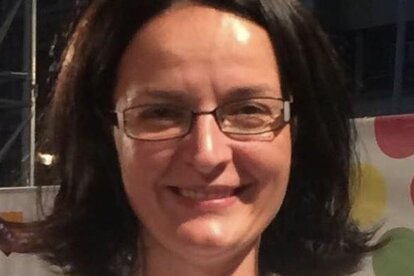 Snježana Đuričić heads the Skills Development component of Moja budućnost project of Helvetas. She coordinates Interventions and Business Development and also serves as Deputy Manager. Prior to joining Helvetas, she was providing consulting services to the not-for-profit and public sector organizations in the field of project development and strategic planning. Over the years, she worked for a variety of international organizations and projects in the field of education and sustainable development. An ardent promoter of learning and learning, Snježana is currently topping her professional experience with Master's in Adult Education at the Faculty of Philosophy in Belgrade.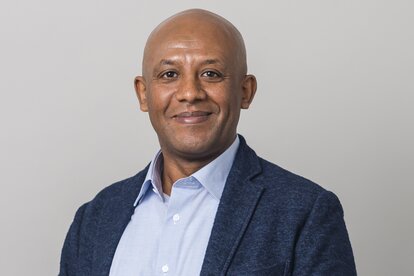 Programme Manager, East Europe, South Caucuses & Western Balkans; Senior Advisor, Sustainable & Inclusive Economies