COVID-19 is transforming people's relationship to work, with millions now out of a job. And many more getting used to working in a very different way. The pandemic has been a transformation and that raises a whole bunch of questions. Do you need as much expensive office space? And do individual workers need to commute into the office every day?
The need for workers to gather together in offices has shaped almost every aspect of life. And the shift towards remote working could have far-reaching consequences. It could affect gender equality. It could even change how we think about time.
For this episode, we have interviewed:
Agnieszka Kroskowska, who has supported development programs in Southeast Asia, Africa, South America and Eastern Europe since 2003. As Gender and Social Equity Coordinator at Helvetas, Agnieszka supports the organization to walk its talk at institutional and country program levels. Thereby she ensures gender equality and social equity are mainstreamed in policies, strategies, procedures, the working areas and in the everyday work at Helvetas and in the field.
Elena Hadzi Pecova, who has 10 years of business support experience through managing programs and projects, delivering trainings and lecturing, direct consultancy and mentoring. In the last 2 years she's been an active startup ecosystem builder, leading the investment readiness programs, pre-acceleration and acceleration programs of the Center for Entrepreneurship and Executive Development in Skopje, or CEED Hub Skopje, facilitating the investments to the startups, at the same time being the Manager of the CEED Hub Skopje.
Amar Numanović, who's a public policy expert and economic development practitioner with experience working with multilateral institutions, international organizations, think tanks, academia and businesses. He is the Head of Investment Portfolio at the MarketMakers project in Bosnia and Herzegovina, of the Swiss Agency for Development and Cooperation. Also, he is a member of the labor market experts' network of the European Center of Expertise.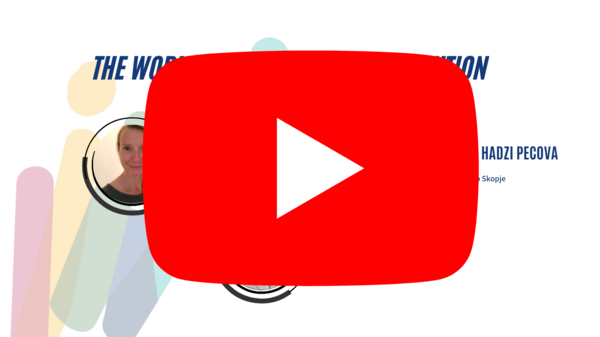 To listen to the episode on the go, the sound format is also available on Spotify, Anchor, Breaker, Google, Pocket Casts, and RadioPublic!
Please send us your feedback about the episode in the comment section below.
We have interesting topics coming up, so stay tuned and hit the subscribe button in the video!