Whether the Market Systems Development (MSD) approach works in practice is a hot topic in development.
For this episode, we have interviewed:
Nabanita Sen Bekkers, who's Results Measurement Specialist at the DCED (Donor Committee for Enterprise Development), where she leads the development of results measurement initiative including the development and dissemination of the DCED Standard for results measurement. Nabanita has 15 years of experience working in different aspects of private sector development, including implementation of projects, results measurement, communication and project development.
Mike Albu, who's a program director at BEAM Exchange, which is a specialist platform for knowledge exchange and learning about using market systems approaches to reduce poverty. Mike has over 25 years of experience working with international NGOs and programs using a market systems approach, across South Asia and East Africa.
For this episode, we've asked people on LinkedIn to post their questions they'd like to ask our guests whether the MSD approach works in practice, and what it takes to shift to a systemic approach.
Thank you to all of you who have sent their questions and for contributing to Inclusive Plug! Your participation helps keep the podcast alive!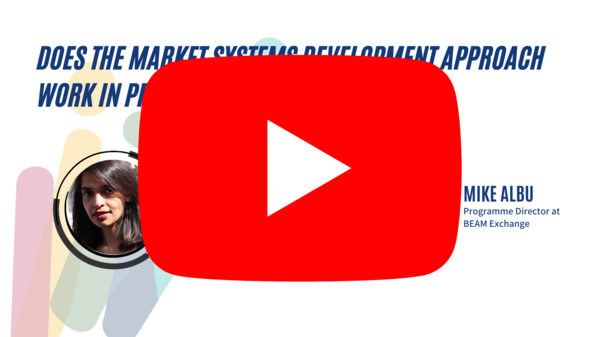 To listen to the episode on the go, the sound format is also available on Spotify, Anchor, Breaker, Google, Pocket Casts, and RadioPublic!