With the changing nature of the world of work, developing a talent pool in Science, Technology, Engineering, and Mathematics (STEM) will be the biggest asset to drive innovation. With the increased insecurity about the future getting even greater, young people will also need additional skills in complex problem solving, critical and creative thinking, and social skills. The COVID-19 crisis has served to highlight STEM skills deficits as countries focus on the recovery and start of businesses mainly through more investments in digital transformation.
*******
How does Bosnia & Herzegovina fare in STEM?
The formal education system is under-developed and has witnessed a lack of reform in Bosnia & Herzegovina – i.e., it doesn't equip students with up-to-date and job market skills. The country's education system needs to focus more on 'learning how to learn' rather than systematically memorizing and regurgitating. While some will reject the notion of soft skills because they don't help people get jobs, it is precisely this lack of awareness of market trends that is preventing educational reform. There is no connection between the improvement of 'soft skills' and an inability to get jobs.
On the contrary, research indicates that STEM graduates with strong soft skills (enterprise skills) are much more employable and rapidly rise to leadership roles within small/medium and large enterprises. Simply put, emotional intelligence (EQ) and intelligence quotient (IQ) need to develop in parallel.
For young people who are already studying a technical science (engineering, IT, mathematics, or general science), the aim is to encourage them to complete their education while simultaneously improving their familiarity with employers (e.g. through internships, exchanges/visits, and so on). For those not studying a technical discipline at present (i.e. recent graduates or high-school leavers) or individuals who want a change in profession, self-paced education and non-formal education courses support their entry into the industry through
Three factors are critically important for the success of STEM to be the biggest assets to drive innovation and create opportunities. Firstly, it's important to clarify what the field is all about. Many young people and people, in general, are confused by the term STEM and have a lack of understanding of what professionals in this field actually do. They do a lot more than play with computers, that is for sure! Secondly, motivating the youth to make a career decision towards IT/STEM. Thirdly, young people also need to have hands-on support in step-by-step guidance on how to upskill and ultimately enter the profession.
The MarketMakers project and the Bosnia & Herzegovina Futures Foundation (BHFF) have collaborated to address all the above three points by bringing the STEM-related professions closer to the users mainly young people. The initiative tailors career guidance and coaching services and connects a network of young people to IT/STEM industry mentors within Bosnia & Herzegovina.
To explore how the intervention is relevant in the time of the COVID-19 crisis and understand what kind of difference the mentorship program can make and the role of the MarketMakers project, we had a chat with Dr. Eddie Čustović, who is a founder and president of BHFF. He is also an academic and coordinator of the Work Integrated Learning program in the School of Engineering and Mathematical Sciences, La Trobe University, and the founder/director of the La Trobe Innovation & Entrepreneurship Foundry (LIEF). Throughout his career, he has led dozens of initiatives that have empowered young people to new career success in more than 20 countries in the world.
STEM: worth the investment?
MarketMakers: Is there a risk that people will improve their soft skills throughout mentorship, plan their career better, but in the end still stay unemployable due to lack of hard skills?
Eddie Čustović: The inability to get a job in Bosnia & Herzegovina comes down to the following reasons: (1) hyperinflation of the workforce in particular industries and underdeveloped workforce in others; (2) lack of reform of education; (3) disconnect of industry demand and curriculum; and (4) industry growth stagnation due to government reforms and numerous other reasons, which include a complete lack of enterprise skill development among youth. A great mentor can enhance the learning ability of their mentee.
MarketMakers: Why is it important to direct young people towards STEM? Why is it important for the country? Is there a real potential within our economy to make a substantial shift towards high-tech industries in the near future?
Eddie Čustović: Firstly, STEM-related jobs are growing at an alarmingly quicker pace in comparison to other industries. Secondly, Bosnia & Herzegovina has a population of fewer than 3.5 million people. For countries that have a smaller population, competing on a bigger volume is not an option. We must focus on quality and high value add products/services.
If we look under the hood of the top 10 economies with populations of less than 10 million, it is clear that STEM makes up a substantial part of the economic pillars. As new digital technologies emerge, so do new industries and new sources of wealth for the economy. With this comes the need for new skills. Our world, and therefore workforce requirements, is rapidly becoming more sophisticated.
Technology has become integral to our daily life in the 21st Century, and mastering STEM knowledge and skills are critical to every individual's employability and career success. STEM competency also impacts each person's ability to contribute to the economic success of both the national and global economy. The New York Academy of Sciences undertook a recent study and published a report titled 'The Global STEM Paradox'. The finding shows that despite increasing numbers of STEM graduates worldwide, STEM jobs remain unfilled in developed and developing countries. The primary underlying reason for this is that STEM graduates have a lack of enterprise skills i.e. 'soft skills' and find it difficult to fit into company culture.
Mentorship: does it help?
MarketMakers: Based on your perspective and experience, could you explain why mentorship in STEM is important in the local context of Bosnia & Herzegovina? What kind of difference can mentorship make for young people, on one hand, and for the economy, on the other?
Eddie Čustović: STEM has historically been at the forefront of 'progressive' thinking. For this reason, we will find early success in mentoring. Why is mentoring important? It helps us grow professionally and emotionally. Furthermore, it allows us to tap into the existing knowledge, skills, and experience of high performing individuals and transfer these skills to newer or less experienced individuals to advance their careers.
In the context of Bosnia & Herzegovina, we can empower young people by connecting them with professionals in the STEM industry. Mentorship of this kind can be truly transformative, taking young people from all walks of life, geographic and ethnic diversity, and matching them with professionals who can bring the best out of them.
Our mentors are unique because they have been mentored and they continue to do so. Mentoring is not something that we jump into once and we are done. It is a lifelong, most importantly bi-directional process, that allows us to reach new career heights. We want to mentor to become widely accepted as a non-formal and complementary way of acquiring knowledge.
One element of mentorship that is often overlooked is the confidence building, belief in yourself, and drive that a good mentor knows how to incite in you. I truly believe that this openness of knowledge and experience sharing will foster new generations of STEM professionals and leaders that will drive the economic pillars of Bosnia & Herzegovina.
MarketMakers: Do you have some examples of success stories?
Eddie Čustović: One example of someone who has benefitted from the mentoring program is Lejla Šarić, a young female electrical engineering student from Tuzla. She describes her experience as: 'the program opened up for me new perspectives, ways to solve problems and set new goals, and most importantly has made me a happier, braver, and more courageous person in the world of IT'.
The two words that resonate with me from t Lejla's words are 'happier & braver', reflecting the confidence-building undertaken with her mentor. Lejla will surely strive for excellence and take up leadership roles in the industry with this newfound drive.
MarketMakers: What is the purpose of mentorship? How does mentorship help young people improve their hard skills (domain related skills) – if it helps at all?
Eddie Čustović: Mentorship is a complementary means of furthering one's career. Complimentary to some formal form of education that we all undertake. Sure, we can argue that education in Bosnia & Herzegovina is outdated and it lacks reform, but a student with formal education is still in a far greater position to gain employment than those without.
Mentoring is normally focused on enhancing leadership capacity, creativity, emotional intelligence, communication, critical thinking, and workplace/industry cultural awareness. We refer to these objectives as 'soft skills' and generally they enhance EQ. The primary reason why mentoring has mostly focused on these skills is that they are far more neglected in formal education. One might state that EQ is something that is not formally taught, rather expected as part of normal human development.
Given my experience in running national and international programs, among them many successful mentoring programs, I know exactly how important EQ development in young people is. Employers highly value it. It has become widely accepted in the industry that as long as the new employee has the right attitude, that they can be taught anything. Attitude is very closely linked with EQ and there are numerous studies to show this.
The impact of COVID-19
MarketMakers: For recent and this-year graduates, 2020 will be a challenging year. They are entering the market in which opportunities for employment are narrower due to the recession triggered by COVID-19. This group of young people will be especially affected: without hands-on skills and previous experience, they will have to put extra effort into ensuring their place on the market.
How will the BHFF mentorship program, which started immediately before the pandemic, contribute to mentees in terms of their positioning on the market? Do you think that this type of mentorship is capable of helping participants to better navigate through the current crisis and better respond to career challenges that many of them will probably face?
Eddie Čustović: Now, more than ever, mentorship programs like the one we have been running for a long time, are needed. The advice and guidance that experienced mentors can provide during this unprecedented time will help their younger counterparts to recognize where the opportunities lie.
Since the outbreak of the COVID-19 pandemic, we have seen some companies opting for offshore services and processing. They struggle to meet continuous and expected services to local markets. These companies, along with their clients, are re-visiting their business. They are also re-provisioning call center operations, back-office processing and/or technology operations, support, and development centers back to countries where their HQ is located. Companies are racing to re-instate domestic operations and find and train staff to man these centers.
Whether these centers remain once the crisis is over is questionable. But companies will be re-revalidating and readjusting their near-shore/off-shore business models. Bosnia & Herzegovina can position itself as an engineering/manufacturing partner for Western Europe. With every crisis, there is the opportunity. Those who advise young people about opportunities in STEM are the ones who are plugged into the global pipeline of trends and knowledge.
Doing development differently
MarketMakers: How would you assess MarketMakers' approach to addressing identified bottlenecks? Do you think that our approach – where we insist on the sustainability of changes – makes sense in the current context? Do you think it is beneficial for partners? Which characteristics of our approach would you identify as good and distinctive?
Eddie Čustović: I think MarketMakers has done an incredible job in carefully identifying opportunities to strengthen the talent pool development pipeline. I am strongly in favor of supporting only organizations and programs that have a clear path to long-term sustainability. The opposite approach will lead to the collapse of programs and short-lived results.
Over the years, we have witnessed many initiatives financed by international donors that have stopped because of the lack of financial sustainability. BHFF was identified as an organization that that already had a mentoring program in place that was financially set up for long term success. However, the support from MarketMakers has enabled the scaling of the program and the introduction of new approaches, new partners, and target groups.
MarketMakers has a resourceful and very supportive team which has played an important role in the success of our scaled program. I would like to particularly thank MarketMakers for 'thinking outside of the box' and connecting BHFF with Stemettes, an award-winning social enterprise working across the UK & Ireland and beyond to inspire and support young women into STEM. We plan to exchange best practices and bulletproof the operations and long-term sustainability of our program.
Related readings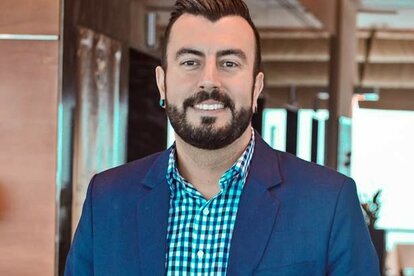 Edhem 'Eddie' Custovic is an engineering academic at La Trobe University, Australia, and the founder/director of the La Trobe Innovation & Entrepreneurship Foundry (LIEF). He is a business owner, entrepreneur, thought leader, mentor, philanthropist, and global citizen. Eddie was born in Bosnia & Herzegovina and lived for extended periods in Switzerland and Germany before migrating to Australia. His multicultural background, multilingualism, and 'borderless' approach to work enable me to take a politically and culturally sensitive perspective on life, volunteer roles, and professional career. In 2015, with the culmination of first-hand experiences and passion to help those in need, he founded the Bosnia & Herzegovina Futures Foundation. In 2014, Custovic along with his team was recognized for the innovative work in developing the first fully digital HF OTH radar system 'TIGER' radar and the project was awarded the Engineers Australia (State & National) Engineering Excellence Award 2014 - Research/Development and Innovation. Custovic is highly regarded for drive and leadership that have led him to become one of the youngest senior leadership and board members within the IEEE, the world's largest professional organization. Custovic currently serves as the Chair of the Industry Engagement Committee where he engages with C-level executives and Fortune 500 organizations regularly. Custovic is an active contributor to Online & Print Media globally, TV & Radio.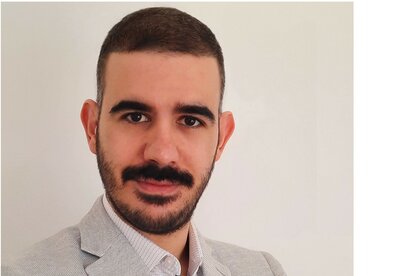 Amar Numanović is a public policy expert and economic development practitioner with extensive experience working with multilateral institutions, international organizations, think tanks, academia and businesses. His work is mainly focused on economic development, labour market and employment, job-creation measures, and the industrial & innovation policy, primarily concerning the Western Balkan region. He currently works as an Impact Analyst and Self-employment & Inclusion Lead at the MarketMakers, Market System Development (MSD) project in Bosnia and Herzegovina implemented by Helvetas Swiss Intercooperation and Kolektiv Ltd. Also, he is a member of the labour market experts' network of the European Center of Expertise (ECE). His educational backgrounds are in the Economics of the Public Sector and Environment and the Comparative Literature and Information Science.