Governments are rushing to support and keep businesses and people afloat by minimizing the economic damages caused by the COVID-19 lockdown – and rightly so. Yet, the effectiveness of unconditional bailouts is questionable if these measures don't lay the foundation for a more inclusive recovery and long-term development. Some sections of societies will benefit from such bailouts – as happened during the 2008 financial crisis – while many others will fall behind. A more inclusive world won't emerge as if by magic; we must seize the moment of the recovery efforts to improve or build a system for shared prosperity through addressing critical issues that seriously affect the most disadvantaged and vulnerable, such as the decent work agenda, fiscal responsibility, and a climate-neutral economy.
*********
It's easy to be skeptical about inclusive economic development. Many people think that as long as there is growth, we shouldn't bother about how people who are disadvantaged and vulnerable benefit from it. After all, wealth should trickle down….in theory.
Since that isn't the case, here at Helvetas, we believe in supporting sustainable, inclusive growth more than ever under these difficult times of the COVID-19 pandemic.
It may seem ironic to say that the pandemic offers us an opportunity to pause and rethink many issues: there are matters we took for granted in the past, such as sustained international demand, and the accessibility and consumption of certain goods and services. There are other aspects on which we had almost given up, such as the design of informed policy support measures by certain governments. And more importantly, there are things that we had never thought about, for example how the pandemic exposed flaws of our different national and international systems.
The 'Great Lockdown' due to the pandemic has led economies to go down in a nose-dive, and many countries have entered a recession – as bad as or worse than the 2008 financial crisis.
Guess what? Economic bailouts by governments – also known as 'fiscal stimulus' – are back in full swing to support and keep businesses and people afloat. The 2008 financial crisis and the current COVID-19 pandemic are different, but similar dynamics are at work in the way bailouts are planned and implemented. But have we learned anything from the 2008 bailouts?
The pandemic will pass, even though up-to-18 months will be needed to have a vaccine for COVID-19. This is a marathon rather than a 100-meter effort. The time will come to rebuild from the damages of the crisis and accommodate the 'new normal' of co-living with this new pathogen. The extent and speed of the recovery and adaptation depend on getting the immediate economic response right, and on updating it throughout the entire cycle of COVID-19.
However, flooding economies with unconditional bailouts ('blank cheques') and without laying the foundation for sustainable and inclusive recovery and long-term development is questionable in its effectiveness. It's time to use the recovery process to improve or build a system for shared prosperity.
Here's why it matters most
Call us naïve but shared prosperity is achievable in a post-COVID-19 economic system. Even policymakers who scorned off the idea of a universal basic income are seriously discussing and considering the idea. Leaving such a debate aside, for now, a shared post-COVID-19 economic system should simply build on the pledge included in the Sustainable Development Goals (SDGs) – leaving no one behind.
The COVID-19 pandemic has hit hard countries that face multiple vulnerabilities, with weak healthcare systems and limited coping capacities, as well as people in poverty or at risk of falling into poverty. Heavily indebted countries in which most vulnerable people live are facing serious problems of declining exports and sharply increased borrowing costs, raising the prospect of a new debt crisis. These differences are observable not only between countries but within countries as well.
Also, 'working poor families' in developed and developing countries are exposed; they are stuck in low-wage jobs that provide inadequate benefits and offer little opportunity for advancement and economic security, or rely on flexible contracts, or are self-employed in sectors that are hit harder by the pandemic. Such families are the least visible.
The COVID-19 pandemic is worsening poverty and exclusion by limiting access to and use of resources (to sustain a decent living standard, meet basic needs and improve one's life); opportunities and choice (to develop and/or use the resources to move out of poverty); and human security (possibilities to exercise their human rights and to find paths out of poverty).
Some sections of the societies will benefit from the bailouts – as happened during the 2008 financial crisis; yet many others will fall behind, either in real terms of income and employment, or uncertainties related to expectations of future income and vulnerability to shocks.
The pandemic affects and kills poorer and more disadvantaged women and men: those who work in the informal sector or have frontline roles and cannot afford to work from home (care workers, shelf-stackers, security guards, sanitation workers or bus drivers); those who never heard of 'out-of-town weekend' homes but live in crammed houses or migrant camps; those who are undernourished or obese; those who are uninsured and with health issues like HIV-AIDS and disabilities.
Business as usual, after the pandemic is contained, isn't an option. Mark our words: people will increasingly question the meaning of economic growth if few members of society are getting richer and others are working harder and harder just to maintain their living standard. Should recovery efforts just reward shareholders through stock-buyback schemes, frustration can lead to increased migration or societal fragmentation. It's also possible to see a new wave of populism, born out of COVID-induced economic inequities.
Three critical issues, among many
On the one hand, minimizing the economic damages caused by the pandemic is essential. We believe that aggressive policy responses across the world to shore up businesses and workers through strong monetary and fiscal policy measures should be more than a technical exercise. This may enable businesses to return to normal operations, contributing to the (re)hiring of people.
The first key issue that bailouts need to consider is the decent work agenda. We're fully aware that it's better first to be in employment than otherwise. However, it's also equally important to put job quality and the lives of people squarely at the center of the recovery effort. This is all about adequate earning or fair income, better prospects for personal development, security in the workplace and others. Bailouts need to be linked to conditions for businesses to improve the terms of employment for their staff and ensure safety standards.
In countries such as Albania, Bosnia & Herzegovina, Moldova, and Kosovo, we engage private sector enterprises and public sector agencies to develop the business case for the decent work agenda – that is, why companies should care about treating their workers well. The focus is on making job quality as important as complying with bailout conditions. Investing in better working conditions pays off to businesses – through productivity/efficiency, business resilience like workplace cohesion and drive for innovation, and so on.
The second critical area of linking recovery to a more inclusive economy is the transition to a climate-neutral economy and the protection of biodiversity. The silver lining to the lockdown has been some unexpected reductions in greenhouse gas emissions and improvements in air pollution (such as in some parts of China, India and Europe). However, localized economic slowdown as a result of COVID-19 is by no means a substitute for climate action.
For us, climate policy is integral to development policy. This means that increasingly climate-resilient development is the core area of our engagement. There are high risks of worsening climate change impacts in post-COVID-19 recovery through reviving outdated, polluting industries and practices for the sake of bringing quickly back jobs and increasing production. This may further weaken and delay environmental protection measures. Bailouts can be linked to more environmentally and climate-friendly business and personal practices.
It's fair to say that the aggressiveness to save lives and economic fallouts from the COVID-19 can also be applied to secure even greater investment in a carbon-neutral economy. Just 100 companies are responsible for 71% of global emissions. It's, unfortunately, the poor and other vulnerable groups who contribute the least to climate change (e.g. greenhouse gas emissions) but are the ones who suffer the most from climate change and its consequences.
Thirdly, these bailouts can be an opportunity to address corporate tax evasion, which often burdens poorer states: Poland and Denmark have already decided they wouldn't bail out companies registered in offshore havens. Making the support packages conditional to proper business practices can reward ethical behavior among business owners and support post-COVID recovery efforts.
Conclusion
There is still a great deal of fear and uncertainty about the post-COVID-19 economic system. It may likely be characterized by stark inequalities. Irrespective of the extent of the disruption by the pandemic, shared prosperity is possible when (1) massive efforts to economic recovery seriously take key values such as the decent work agenda, climate change, and fiscal responsibility, and (2) the efforts are based on partnerships, not just between governments and businesses, but also the engagement of development and civil society organizations.
Developed and wealthy countries may turn inwards during and right after the pandemic. This is understandable. However, it's in everyone's interest that the commitment to development cooperation should be intensified and not curtailed to strengthen the resilience of people and economic systems. Guy Ryder, the ILO Director, nicely summarizes what matters the most:
"…in years to come, the effectiveness of our response to this existential threat may be judged not just by the scale and speed of the cash injections, or whether the recovery curve is flat or steep, but by what we did for the most vulnerable among us."
Amen to that!
Related readings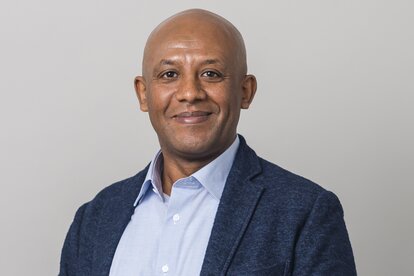 Programme Manager, East Europe, South Caucuses & Western Balkans; Senior Advisor, Sustainable & Inclusive Economies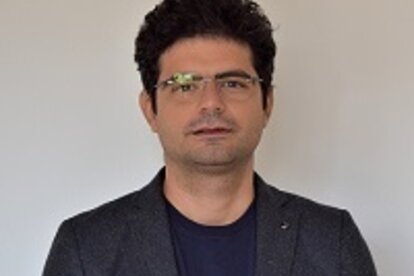 Admir Malaj
Admir Malaj is responsible for Monitoring and Results Measurement in the RisiAlbania project, which is a youth employment project implemented in Albania by a consortium of HELVETAS Swiss Intercooperation and Partners Albania for Change. He joined the RisiAlbania team at the end of 2016. He previously worked in different positions in the public administration and academic institutions on issues regarding mostly healthcare systems, social services and regulatory environment.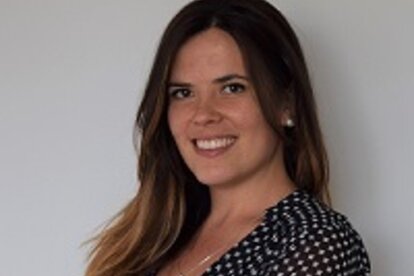 Clara García Parra is the Component Lead in Private Sector Development for RisiAlbania. She has worked on the design, implementation, monitoring and evaluation of sustainable and inclusive systems development programmes across Sub-Saharan Africa, South-East Asia and the Balkans region. Through her work, Clara has used a range of development approaches and instruments, including systemic approach, challenge funds, and the development of DCED-compliant results management frameworks.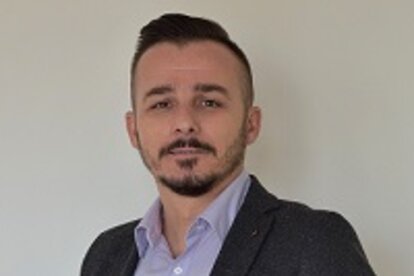 Besnik Ligaci is the Gender and Social Inclusion (GSI) Lead of RisiAlbania, a youth employment project. He also acts as a local GSI focal point for partners and Helvetas in Albania. His work involves ensuring that GSI actions are compliant with the work we do and the approach we use through GSI sensitive indicators, coaching advice and support to all team members, partners and co-facilitators. He previously worked in different initiatives in the development and civil society sector on challenges regarding mostly development of opportunities for youth, gender equality and entrepreneurship initiatives. Besnik is an aspiring entrepreneur and tech enthusiast.