In a crisis like the COVID-19 pandemic, often the tourism sector gets hit the hardest. The sector primarily functions through movement and social interaction. In Bosnia & Herzegovina, visitor numbers are down by more than 90%. Given its labor-intensive nature, the crisis has forced tourism businesses to lay off employees or cut wages. Others like guides and seasonal workers are facing a summer with no incomes. Yet, the tourism sector is more resilient than often thought. In such a difficult situation, how can domestic tourism be stimulated as a long-term and sustainable solution towards strengthening the resilience of the sector?
*******
Channelling Bosnia & Herzegovina holidaymakers towards domestic destinations
Sunbathing on the Dalmatian coast; swimming in the Adriatic Sea; sightseeing in Split or Dubrovnik. For many Bosnians & Herzegovinians, the word 'holiday' is virtually synonymous with a week or two in Croatia or Montenegro, recently perhaps also Turkey, Greece or Albania.
Domestic tourism could also become an approach to stimulating economic growth as restrictions are eased in many countries, barring a widespread second wave of the virus. The MarketMakers project of the Swiss Agency for Development and Cooperation (SDC) has supported several tourism sector initiatives that have until now been underexploited segments of the market. Implemented by Helvetas and Kolektiv, the project is targeting citizens who would normally not consider their own country as a travel destination.
Over the last decade or so, Bosnia & Herzegovina has become an increasingly attractive destination for non-traditional international travelers. Sarajevo and Mostar registered well over 1 million visitors per year, and activities such as wild water rafting on the rivers Una, Neretva, and Tara or hiking on the Bjelašnica or Zelengora mountains have become ever more popular. 1 in 4 net new jobs were created by travel and tourism over the last five years.
Fast forward: Faced by the sharp drop in the number of international arrivals due to the consequences of the COVID-19 pandemic, Bosnia & Herzegovina tourism entrepreneurs have identified a life-saving opportunity in channeling Bosnia & Herzegovina holidaymakers towards domestic destinations.
In the short-term, domestic tourists can act as an indicator for the health and security of nations. In the medium to long-term, the 'discovery' of Bosnia & Herzegovina by domestic holidaymakers can also contribute to making the country a more attractive destination for international travelers and ensuring that the development of tourism in Bosnia & Herzegovina is sustainable and non-intrusive.
For this to happen, two challenges have to be overcome. First, on the demand side, Bosnia & Herzegovina citizens will have to be persuaded that their country can rival internationally established travel destinations. Second, on the supply side, tourism service providers will have to adjust their offerings to the domestic market.
Finding niche markets: a few examples
Rather than betting on domestic tourism as a short-term solution for compensating the steep drop in the number of overseas visitors, the MarketMakers project facilitates tackling the above two demand and supply-side challenges.
But how is it happening? Here're some examples.
Rural.ba: a platform for rural tourism
Even before the COVID-19 pandemic, MarketMakers had embarked on an initiative to advance the availability and promotion of rural destinations in Bosnia & Herzegovina, with a particular focus on rural households wanting to provide accommodation and hospitality services. Anyone who has had the opportunity to visit or simply drive through the Bosnia & Herzegovina countryside will agree that the country is blessed with spectacular mountains, rivers, and landscapes.
Many domestic and international travelers visit some of the natural sights in Bosnia & Herzegovina. Yet, the idea of spending a few days in a rural household has never been very popular. There are many different reasons for this situation. One of the most significant ones is the lack of relevant information about rural destinations and accommodation services.
Digital transformation holds the key. MarketMakers supports an initiative to create an online database and promotional platform for rural households in Bosnia & Herzegovina on the website rural.ba. Initially, the idea was about creating a direct booking platform for households. MarketMakers ultimately decided that it is more sensible to encourage rural households to use internationally established booking platforms while using rural.ba for presentation and promotional purposes.
An initial survey of potential users of the platform has shown that rural households often don't have the necessary knowledge and skills required for a successful rural tourism business, such as fulfilling the required legal registration procedures, customer relations, online promotion, etc. In response to this challenge, MarketMakers supports the development of printed and online learning materials for rural households and the organization of workshops for rural households interested in providing accommodation and hospitality services.
It isn't just providing information that will do the trick of attracting domestic tourists. The information has to also be presented in a new platform and in a more attractive way. Through the support of the MarketMakers project, consultants write blog posts about selected areas in Bosnia & Herzegovina, covering topics such as natural and historic sites, interesting activities, and culinary offerings. The platform is bilingual (BHS and English) and hence contributes to attracting both domestic and international visitors. In this way, the platform rural.ba will become a central information and promotion point for rural tourism in Bosnia & Herzegovina. Rural.ba is expected to be launched by the end of June 2020, just in time for the opening of the holiday season.
Destination Bosnia & Herzegovina
For over 10 years, the Sarajevo-based company Linden has been publishing 'Sarajevo Navigator', a monthly guide of events in Sarajevo and source of information on various touristic sites and services in the city. In combination with the website 'Destination Sarajevo' (Sarajevo.travel), 'Sarajevo Navigator' has been the single most important tool for the promotion of Sarajevo as an international tourist destination.
The crisis caused by the COVID-19 pandemic has inspired the Linden team to launch a new product named 'Destination Bosnia & Herzegovina' ('OdmoriuBiH'), aiming to transfer the successful business model established with 'Sarajevo Navigator' to the level of the country as a whole. During the first phase, the initiative will focus on the domestic market, while in the second phase the destination Bosnia & Herzegovina will be presented and promoted to international travelers as well. Due to the complex political system of Bosnia & Herzegovina, there is no public body responsible for tourism on the level of Bosnia & Herzegovina as a whole. 'Destination Bosnia & Herzegovina' will thus be the first project presenting Bosnia & Herzegovina as a unified touristic destination on the domestic and international markets.
Besides promoting lesser-known destinations in Bosnia & Herzegovina, the website 'Destination Bosnia & Herzegovina' will enable travelers to directly book various tours and other tourism services, as well as original combinations of touristic products in Bosnia & Herzegovina. This way, the initiative addresses another significant problem in the development of tourism in Bosnia & Herzegovina, which is the availability and reliability of existing offers and services. For instance, the website will provide users with the opportunity to book a '3 days in region X' holiday, consisting of accommodation, food, and additional tours/services, which would currently take several hours of research and often unreliable booking services to organize.
A particular emphasis of the initiative will be put on creating touristic products and combinations of products that are of interest to Bosnia & Herzegovina holidaymakers. In cooperation with MarketMakers, Linden will survey potential Bosnia & Herzegovina holidaymakers to determine what kind of offers are likely to be appealing to them. In this way, the initiative will also have an impact on tour agencies and other tourism service providers, ensuring the sustainable long-term development of domestic tourism in Bosnia & Herzegovina.
Sarajevo Funky Tours Magazine and Products
Over the last decade, the agency Sarajevo Funky Tours has developed from a one-man operation offering tours to local hostel visitors, to one of the most successful and innovative tour providers in Bosnia & Herzegovina and beyond. Before the COVID-19 pandemic, the agency has embarked upon the creation of the Sarajevo Funky Tours Magazine. This was also accompanied by a blog aiming to promote the lesser-known destinations of Bosnia & Herzegovina, with a particular emphasis on rural and ecotourism. The idea was based on the feedback of thousands of satisfied international customers.
The agency's founder Skender Hatibović explains: 'Since the launch of Sarajevo Funky Tours, the main idea of our agency was to break prejudices about Bosnia & Herzegovina and turn it a respectable tourist destination.' Due to the events that took place in the early 90s, the country was faced with prejudices and could not find a place on the world's top mass tourism desirable locations.
A turning point was the World Tourism Organization's (UNWTO) recognition of Bosnia & Herzegovina as one of the top countries with the potential for developing sustainable tourism in sustainable form by targeting alternative, rural and eco-tourism. 'More than ever, this is a time to discover the amazing potential of this country and direct our efforts towards achieving it,' adds Skender.
With the support of MarketMakers, the Sarajevo Funky Tours team will spend two months exploring unknown destinations in Bosnia & Herzegovina and producing blog posts and videos about their experiences to be published in their own magazine. This will be shared with the rural.ba website described above. More importantly, however, the agency will be developing a series of new tours incorporating the most attractive sites, which will be promoted online and recommended through its existing network of satisfied customers.
The way forward
Countries have begun to relax restrictions. However, the road ahead is bumpy. Most likely, there will be a time lag until tourists readjust to pre-corona patterns. To some extent, people have also become overly cautious, preferring to stay in their home country or their communities. Travelling also needs to consider a fall in income levels of tourists due to the economic impact of the pandemic.
The development of domestic tourism is a complex process that requires a shift in the thinking and behavior of both providers and consumers of tourism services. While the MarketMakers project has tried to address both supply and demand sides, the different initiatives mentioned above can only act as the initial impulses of a long-term shift in the habits of Bosnia & Herzegovina citizens.
The rewards of such a shift would be multiple: tourism in Bosnia & Herzegovina would develop in a more sustainable and non-intrusive direction by promoting slow tourism characterized by longer stays and shorter distances. This would also address 'tourism leakage': money that would normally be spent abroad would remain in the country, and ultimately the income from tourism would be more evenly distributed. Hence, the devastating crisis caused by COVID-19 could ultimately lead to significant positive changes in the Bosnia & Herzegovina's tourism market in the long term!
Related readings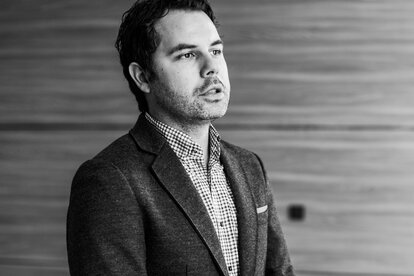 Gorčin Dizdar is the Tourism Sector Leader at MarketMakers, a market system development project implemented by Helvetas Swiss Intercooperation and Kolektiv Ltd. Since 2012, Gorčin has managed the Sarajevo-based Mak Dizdar Foundation, implementing numerous projects in the field of cultural and educational tourism. Holding a PhD in Humanities from York University in Toronto, Gorčin is passionate about advancing the tourism sector in B&H in a sustainable way by aligning it more closely with the country's rich cultural, natural and intangible heritage.