Business process outsourcing (BPOs) companies in Albania have had wildly divergent experiences of the economic impact of the COVID-19 crisis. Many BPOs saw their revenues cut by half and were forced to temporarily lay off hundreds of workers. Others prospered with existing clients or saw new opportunities and pivoted to take advantage of them.
Why would so many similar businesses have such different experiences of the same crisis? And what does this experience tell us about the demand for BPO services in the future?
The BPO sector in Albania is made of hundreds of companies offering a wide range of services and serving many market segments and geographies. This blog explores how these companies adapted and were able to manage the effects of the crisis and to identify what critical factors enabled some BPOs to adapt better than others to the new conditions.
Context of the BPO sector in Albania
The main outsourcing services delivered by companies in Albania are software development; phone-based customer services; helpdesk-based customer services; digital marketing; data entry; and financial statement analysis.
The main markets for Albanian BPOs are Italy, the UK, the USA, and to a lesser degree France, Germany, and Spain. Some of the main advantages Albania has are proximity to markets, a ready workforce for low to middle-skilled services, cultural affinity, and a multilingual population, especially for Italian and English.
The most common business model is the call center model – offering customer services using phone calls. However, new business models are emerging using computer technology and social media such as customer services (helpdesk), digital marketing, data entry, management processes, and coding according to the specifications of the customers.
Divergent effects of COVID-19
The Bad: The COVID-19 pandemic has caused a lockdown in Albania and Italy, the main market of the Albanian BPO sector. In Albania, the government didn't ex-ante close the BPO companies, but after the police inspected the call centers, they forced the companies to close their offices due to fear of spreading the virus.
Meanwhile, in Italy, as the government imposed movement restrictions to limit the contagion, many buyers suspended their business with Albania BPO providers after seeing Italian demand for their products and services plummet. Hence, the Albanian companies operating in the older call center business model faced a double challenge: lack of demand for telemarketing and call center support from many Italian buyers, and the suspension of service delivery in Albania due to government restrictions. As a result, they suffered losses of more than 50 percent and two months of suspended orders. Because of the technology they used and the lack of demand for the service, they were not able to adopt new solutions and re-organize their workforce to take advantage of the rapidly changing market. Picture thousands of silent phones in large rooms for consecutive months.
The Good: Companies that offered digital services didn't face the same constraints in delivering services from Albania. They were able to quickly reconfigure to allow their workforce to work from home and continue service delivery. Also, companies that marketed services in countries like the UK and Germany didn't face the suspension of orders as quickly as companies serving Italian customers.
Additionally, BPOs that provided backend support to e-commerce clients saw demand for their services take off, as many firms in both Albania and Italy found themselves in need of stronger e-commerce platforms to tap home-bound demand for products in both countries. Not only did these companies not face layoffs, they actually grew and were faced with the wholly new challenge of interviewing, hiring, and onboarding new staff during the COVID-19 crisis.
What's Next?
While one can expect that many of the call-center-based BPO providers in Albania will survive the crisis, the lack of resilience in their business model likely means that this traditional mainstay of the Albanian market will be eclipsed by more nimble, digital actors. The push toward e-commerce provides a hint about the direction that demand for BPO services might take.
Not only have BPO companies serving e-commerce-based clients thrived during the crisis, but they have also revealed nearby niches, such as order fulfillment and transportation, that are waiting to be digitalized. A company we interviewed for this research said it has seen greater demand from brick-and-mortar retailers who have adopted e-commerce platforms and who now want to digitalize the process of fulfilling those orders.
Currently, the transaction is digital, but order fulfillment is done by a person in a room with a clipboard. Companies that can rush to help expand the efficiency of digital processes to everything that happens after the transaction will likely see a sustained wave of strong demand.
Similarly, distribution companies have started signaling that they are ready to dump their Excel sheets and take on more sophisticated enterprise planning tools. While this is not the typical market for a BPO, many BPOs in Albania also build and sell enterprise planning software. Distributors are struggling to keep up with the demands of e-commerce sellers, providing a large potential market for Albanian software developers in the near future.
Conclusions
Amid the terrible human toll of the COVID-19 crisis, the divergent fates of Albanian BPO companies provide rare insight into the resilience of different models and the potential direction for digitalized services in the region. Telemarketers serving Italian companies have fared the worst, while BPOs supporting e-commerce platforms have done well, regardless of the geographical location of their market. This is due to their flexibility to reconfigure their work organization, quickly enabling all staff to work from home, as well as changes in demand. Meanwhile, the crisis gives a hint into future demand for digital services – digitalizing everything it takes to get that cup of olives, a box of diapers, and a bottle of raki right to your doorstep.
Related readings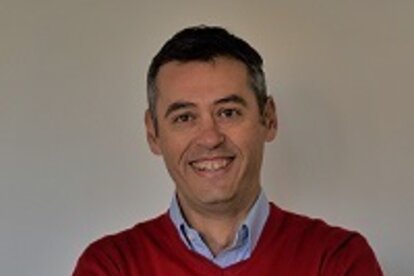 Andi Stefanllari is a private sector development expert with extensive experience in private sector development working for Helvetas' RisiAlbania project, a youth employment project in Albania, as Intervention Manager for ICT sector. His areas of expertise are in design and implementation of market systems development interventions for private sector growth and job creation. He is keen in inclusive systems and innovation.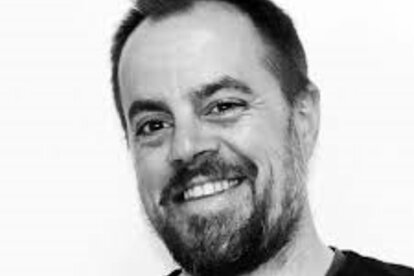 Tim Sparkman is an economic development practitioner and systems thinker with more than 10 years of experience designing, managing and assessing economic development projects in more than 20 countries. He combines management experience with an avid research interest and has published on topics ranging from organizational adaptation to network analysis and system health metrics.