As in the rest of the world, the outbreak of the COVID-19 and measures taken to contain the spread of the virus have had wide-ranging socio-economic implications in Nepal. Labor migrants and their families have been particularly affected. The country-wide lockdown that started on 28 March and the abrupt closure of international borders severed many migrants in countries of destination from their families. Often, they have been unable to work or send money back home. Meanwhile, wage labor and small businesses in Nepal were largely halted, bringing economic hardship to many.
Despite this difficult context, some families of Nepalese labor migrants have managed to use the lockdown as an opportunity to restructure and expand their business. Asha Rai and Ram Bahadur Rai are both members of migrant households living in the rural municipality of Hutawagadhi in the district of Bhojpur, Eastern Nepal (Province 1). Asha's husband, Santa, works in Qatar as a construction worker. Ram's daughter, Sarita, works in Malaysia as an assistant in a company producing mobile phones and watches.
Asha and Ram both recently enrolled in the financial literacy classes provided by the Safer Migration Project (SaMi), a joint initiative of the governments of Nepal and Switzerland (Swiss Agency for Development and Cooperation) implemented under the leadership of the Ministry of Labor Employment and Social Security. Technical support for the project is provided by Helvetas. The course is organized through the local government and targets remittance-receiving households, especially women (most migrants being men), and teaches them principles of financial management. The modules also provide an understanding about entrepreneurship and access to financial institutions. Whilst the course had to be interrupted during lockdown, apparently it had already opened new perspectives and stimulated new thinking for Asha and Ram. They have both invested their time in strengthening their business and preparing for the aftermath of the lockdown. Unfortunately, quality photos of them are unavailable due to movement restrictions during lockdown, but here are their "success stories", in the making…
Asha Prepares the Sales of Tomorrow
The family of 28-year-old Asha Rai was initially not in favor of letting her participate in the class. She nevertheless attended the information meeting organized by the municipality and decided to register in the course. "Once back home I was able to convince my in-laws and my husband in Qatar. I explained that the class will help the entire household about savings. I could also explore new ways for income generation," says Asha. She started the class in early February 2020 and rapidly realized that it would develop her knowledge on financial and household management. Asha also realized that she could explore new ways to improve her financial situation.
«
I acquired new knowledge in a short period of time, and this helped me better plan our future and set financial goals. I also decided to join a five-day handicraft training conducted in my municipality
»
Asha Rai, Hutawagadhi Rural Municipality Bhojpur.
During the lockdown period, Asha is busy crafting chairs, tables and multi-purpose racks. "The financial literacy class has been halted due to lockdown. But, in the meantime, I continue build a stock of handmade furniture" she says. "Later, when the lockdown is lifted, I will take my products to the market for sale". Asha plans to sell these items for between NRs 400 and 500 each (USD 4 to 5). "There are business opportunities around us, but we need the necessary knowledge and tools to be able to grab them. I am happy that I had opportunity to participate in the financial literacy class", she says adding, "This inspired me to develop activities on my own and not just to rely on the remittance sent by my husband."
More Beehives for More Honey
A few miles away, Ram Bahadur Rai has also been utilizing the recent weeks as an opportunity to expand his agri-business. Before the lockdown Ram had only 13 beehives; he now has 30.
Ram also started the financial literacy classes in early February 2020, attending the first modules on income sources and household management. Following the suspension of the class in March, Ram found a new way to occupy his days. "My daily routine during this lockdown is to play with my chisel to carve more beehives," says Ram. "I am working daily to take the count of my beehives up to 100."
Although he has been beekeeping for many years and has always had a high demand for honey from the neighboring community, Ram never really considered expanding his activities. His participation in the financial literacy class triggered new reflections and gave him the additional knowledge and confidence to increase the number of his beehives. Ram explains that with a large family of ten members, his daily expenses are high. In normal times he would be busy with agricultural works and wage labor. "But the class pushed me to think in another way and other participants also encouraged me that I can do better in this business."
The sale of one kilogram of honey gives Ram NRs 1,000 (approximately USD 9). If he expands his beehives to 100, as he hopes, he should be able to earn about NRs 200,000 (approximately USD 1,600) in a year. This would change the family's financial situation. Ram is also thankful to his daughter Sarita in Malaysia. "Thanks to her support, the money she sends to cover the monthly expenses of the family now also contributes to expanding the beekeeping business, together with a little loan from the nearby cooperative". "Beekeeping is a profitable business with a little investment and limited effort,"
«
With a gradual increase in my business I have the hope that my daughter comes back and engages in this family business, if she wants.
»
Ram Bahadur Rai, Hutawagadhi Rural Municipality Bhojpur.
The tools acquired during the financial literacy classes, such as methods for family decision-making, made it easier to discuss and take joint decisions to run the household and the business. The course also stimulated reflections on revenues, savings and their use in the longer run. "I can foresee a good future with my expanded business. I also plan to invest in goat rearing", Ram adds with a smile.
It is planned to restart the SaMi financial literacy classes gradually following the end of the lockdown. Both Asha and Ram have confirmed their motivation to complete the course. No doubt their experience will be shared and constitute a source of inspiration for other participants.
In the meantime, both Santa, Asha's husband, and Sarita, Ram's daughter, are still abroad. They are both safe and healthy. Santa has continued to work throughout recent months on the construction site at which he is engaged. Sarita had to stay away from work for two months, but her employer continued to pay her. She is gradually resuming work. Both have seen their contracts confirmed for the coming period and have decided to stay abroad for the time being.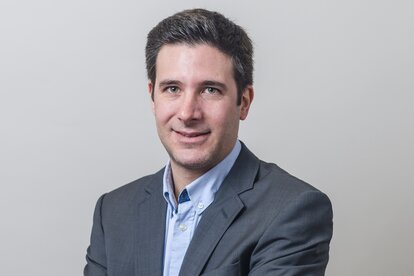 Senior Advisor Migration & Development
Pascal Fendrich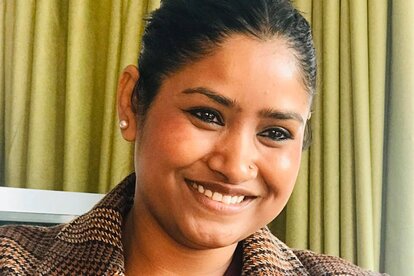 Sangeeta Rijal