One year ago, my small team and I embarked on a journey to set up a new type of project for Helvetas Tanzania: an urban food systems initiative as part of a newly established city-to-city cooperation (C2CC) between Mbeya in Tanzania and Zurich in Switzerland. Since 1st October 2022 we have been implementing the project called Inclusive Cities for Nutrition (IC4N) based on the findings from the inception phase.
About Mbeya city
Mbeya city like many other secondary cities, is an important hub in regional food systems because it connects people, goods, capital and information with the surrounding rural and peri-urban areas, with other cities and the nearby country food markets. However, fewer resources and weaker governance structures compared to primary cities affect support for adequate food access and sustainable, safe and healthy diets, especially for the vulnerable urban consumers – resulting in rising rates of malnutrition. Given this situation, Mbeya city council is committed to acting and putting food and nutrition security high on the city development agenda.
Why in Mbeya city?
Having experienced working in southern highlands, Helvetas sees the importance to support Mbeya city in strengthening the city food systems, given the food and nutrition situation in the area and the opportunities created from the project.
Intervention
The Inclusive Cities for Nutrition (IC4N) project is an urban food system initiative founded by Helvetas Tanzania to support Mbeya city council to improve the nutrition situation of the vulnerable urban consumers through strengthened food systems. The project will support the city in developing its city food strategy that will govern the city food systems. To improve access to food for the food insecure households the project will ease an inclusive food governance transformation where food actors and stakeholders in the city will be involved. In addition, the project is intending to adopt the national SBCC strategy for nutrition to be Mbeya specific to govern campaigns for behaviour change about healthy eating.
King Akan Kyando, Vendor at Soweto market, Mbeya.
1/2
Easter Damson Nzaki, 43, Cook at Soweto market, Mbeya.
2/2
A unique approach
Our project stands out because it takes a more comprehensive food system approach to tackle malnutrition in the city. We are delighted to join forces with the Ministry of Agriculture and Mbeya City in pioneering the initiative in urban food systems. The activities are structured to contribute to each part of the food system in an urban perspective. This offers an incredible opportunity for sustainable outcomes.
The project funding
The project IC4N is funded under the city-to-city cooperation where the cities of Mbeya, Tanzania, and Zurich, Switzerland, and the development NGO Helvetas join forces in a temporary project-based city-to-city cooperation (C2CC) with the focus on urban food systems. The C2CC contributes significantly to the goals of IC4N in supporting the city of Mbeya in its efforts to improve the food and nutrition security (FNS) of their citizens, in particular disadvantaged and vulnerable groups.
About the author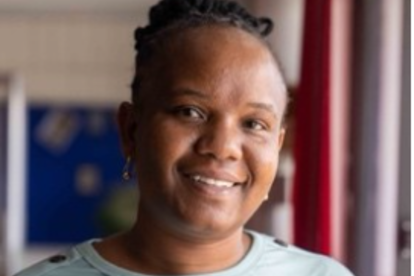 Agnes Mahembe, Msc. in Nutrition Sciences
Agnes hails from the city of Morogoro in Tanzania and holds a post graduate degree in Nutrition Sciences earned at Sokoine University of Agriculture. She has got wide experience in community development and Agri-Nutrition interventions at both national and international level through working with local CSOs and international NGOs. In addition, Agnes has experience working in research for development projects with international organizations such as FANRPAN (Food, Agriculture and Natural Resources Policy Analysis Network), SUA (Sokoine University of Agriculture, ILRI (International Livestock Research Institute) and IITA (International Institute for Tropical Agriculture).